Prince Edward County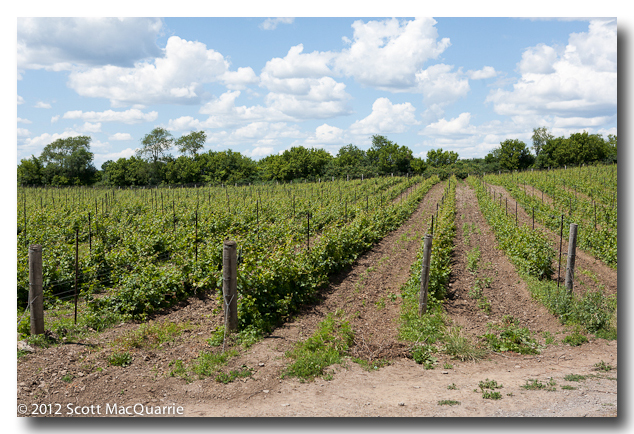 I recently spent a very interesting weekend exploring Prince Edward County in South Eastern Ontario. I've been in this area before, as the Loyalist highway runs through here and it is a very scenic road. However, what I was not aware of is that this area has become quite prominent for Ontario wines. Now, this should be too surprising, as I am not very much of a wine drinker. However, my father is a wine drinker and seems to know quite a lot about them.
He suggested we do a wine tour of Prince Edward county, which seemed like a great idea, so off we went to spend the weekend in wine country. I, of course, took my camera as I (correctly) suspected I was the designated driver for this trip :-).
It turns out that an old friend of his, Bob Granger, owns a winery in the area. We ended up visiting there on the Saturday and my father had the opportunity to catch up on old times. The winery, called The Grange, is one of the larger of the now 30 some odd wineries in the area.When he started the winery there were only three, which shows how much the industry has developed.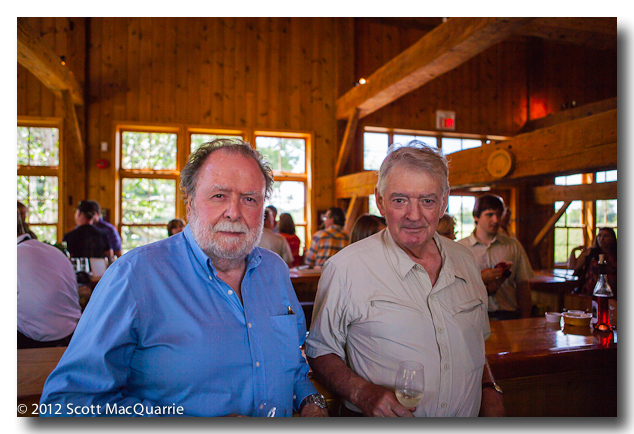 Two old Friends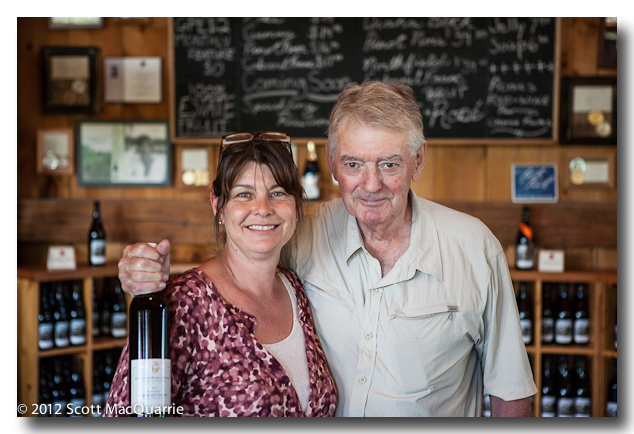 Caroline, his daughter, now runs the winery, but Bob is certainly still involved.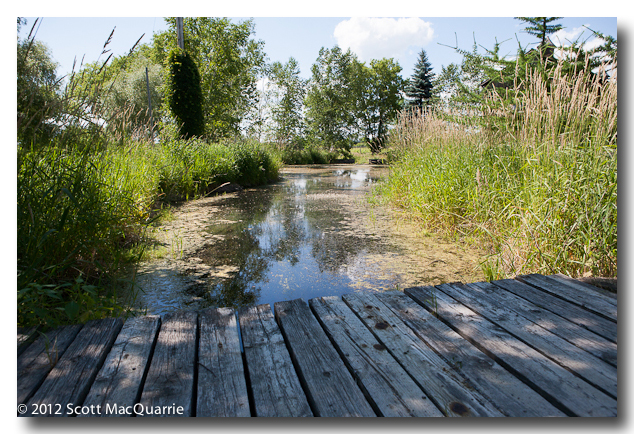 Can't resist a good landscape shot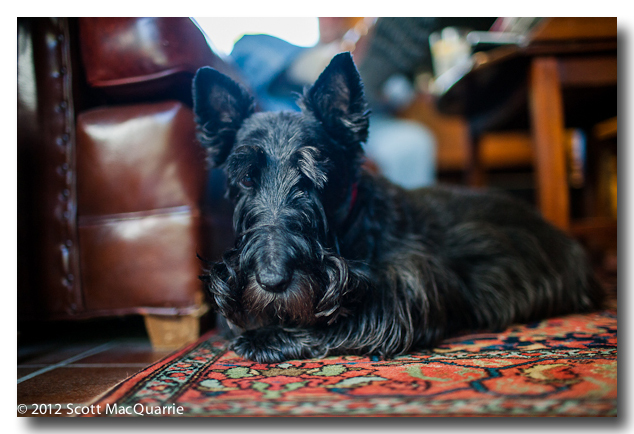 The Granger's Dog.
[For some reason, I don't have any photos of Diana, Bob Granger's wife. Sorry for the oversight. I guess I'll just have to come back and take more :-). ]
We spent a great afternoon simply visiting and didn't end up seeing any more wineries that day. However we did go out for an excellent dinner at the East & Main Bistro in Wellington, Ontario. A very well-run restaurant that is well worth the trip, just by itself.
The next day started with an excellent breakfast at the B&B, called Ayla's, and they were nice enough to steer us towards a coffee house in the area called The Agrarian. Espresso in the morning is a must :-).
We spent the remainder of the day exploring the local wineries and tasting the quality of the local work (Well, my father did the tasting, I enjoyed it vicariously

).
We did stop for lunch at the Norman Hardie winery and discovered they also offer some wonderful thin crust pizza that is simply outstanding.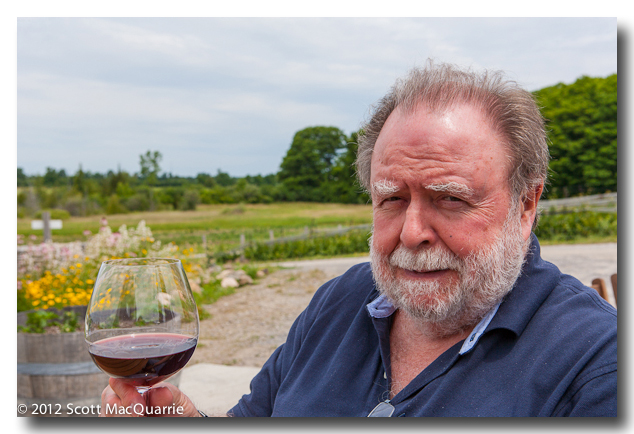 The expert at work….
I have not really done a wine tasting tour before, so this was a new experience and a lot of fun. In fact, I had such a great time, I am already considering doing it again.